Brand Partners
If you love our skincare apothecary products and love to make money, then you would be a perfect fit for our Brand Partner Program. You don't have to be a famous person or an influencer with 1 million followers. You just be who you are and do what you do, and let our products help you to monetize traffic to your social media profile, blog or website.
How does the Brand Partner Program work?
In a nutshell, you simply log in to your Brand Partner account dashboard and use our link-building tool to generate custom shopping links. Then, share the links on your social media, email, blog, podcast or website. When your followers tap or click through the links and shop our site, you earn commission!
How much can I earn?
We offer a tiered commission structure starting at 5% for free accounts. You will earn commission on every qualifying product purchased through your Brand Partner link. There is no limit as to how much commission income you can earn through our program.
To maximize your earnings, we have implemented a 30-day tracking cookie. If your followers shop online with us through your link any time within that 30-day period, you will automatically earn commission. This applies to first-time purchases and subsequent orders.
Can I upgrade my membership at any time?
Absolutely! We offer two Brand Partner Membership upgrade options. With an annual investment of $60 or $100, you have an opportunity to earn 15% or 25% in commission income, respectively. Here is how the earning potential breaks down based on $1000 in sales generated from your custom link: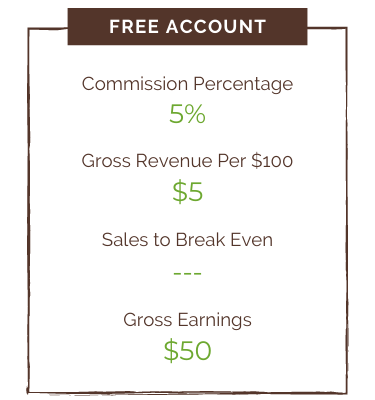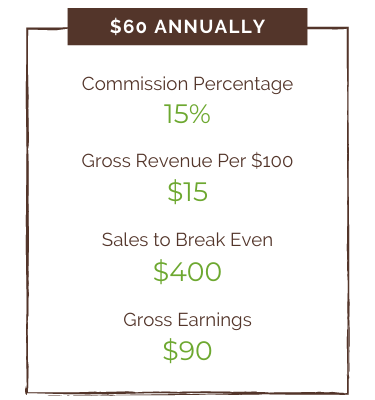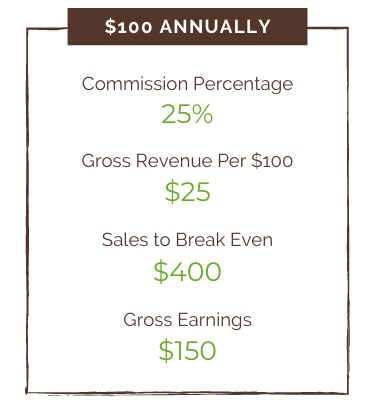 In this scenario, the break-even point is the dollar amount of sales needed to recoup your annual membership fee. And gross earnings is the total commission earned minus your initial investment.
How and when do I get paid?
When you register to join our Brand Partner Program, you can choose between receiving a physical check or payout via PayPal. Commission income payments are sent on the 25th of the month, provided you have earned the minimum payout threshold of $10. If you do not meet the threshold, your commission income balance will roll over to the next month.
Can I cancel my membership and revert to the free account?
The annual investment is non-refundable. However, it does allow you to earn commission at a higher rate for the 12-month duration. If you choose to cancel your account or downgrade your membership level, it must be requested prior to renewal of your annual membership payment in order to avoid being charged for an additional year.
Are my earnings considered taxable income?
The IRS considers any 1099 payment as taxable income, even if you earn less than $600. We are required to file a 1099-MISC form for gross commission income of at least $600 earned in a calendar year (January through December). Once your commission income meets the threshold, we will connect with you to request completion of IRS Form W-9. We advise you to consult a tax professional with any questions that you have regarding taxable income reporting.
The program sounds amazing. How do I sign up?
Joining our Brand Partner Program is quick and easy. Just click the button below to register, wait for your approval email and then start sharing your links!